Powerful Explosion Happens In Melitopol On First Day Of Pseudo-Referendum
4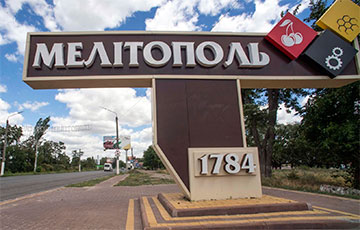 It was very well felt by the inhabitants in the city centre.
A powerful explosion occurred in the temporarily occupied city of Melitopol in Zaporizhzhia at 07:00 on Friday, September 23.
It was well felt by residents in the city centre. This was reported by the Mayor of Melitopol Ivan Fedorov.
According to him, local residents are afraid to leave their homes after the explosions, and the occupants can take advantage of this.
"People are afraid to leave their homes. And this fear plays into the hands of the occupants - on the first day of the house-to-house "voting" in the pseudo-referendum they need everyone to sit quietly at home," Fedorov said.
He added that the information is still being clarified.
At the same time, the city's mayor urged Melitopol residents to stay as far away from the Russian military and enemy equipment as possible, because "something is constantly exploding around them".