American Analysts: AFU Crushed Russian Defence In Lyman Axis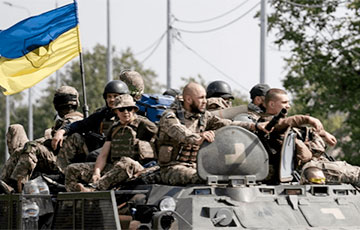 Details of the battles on the main sectors of the front.
Ukrainian defenders continue their counteroffensive operations in the east of our country, where heavy fighting continues. The Armed Forces of Ukraine were able to break through the enemy defences on the way to Lyman in Donbas.
RBC-Ukraine reported about it with reference to the map of the Institute for the Study of War (ISW).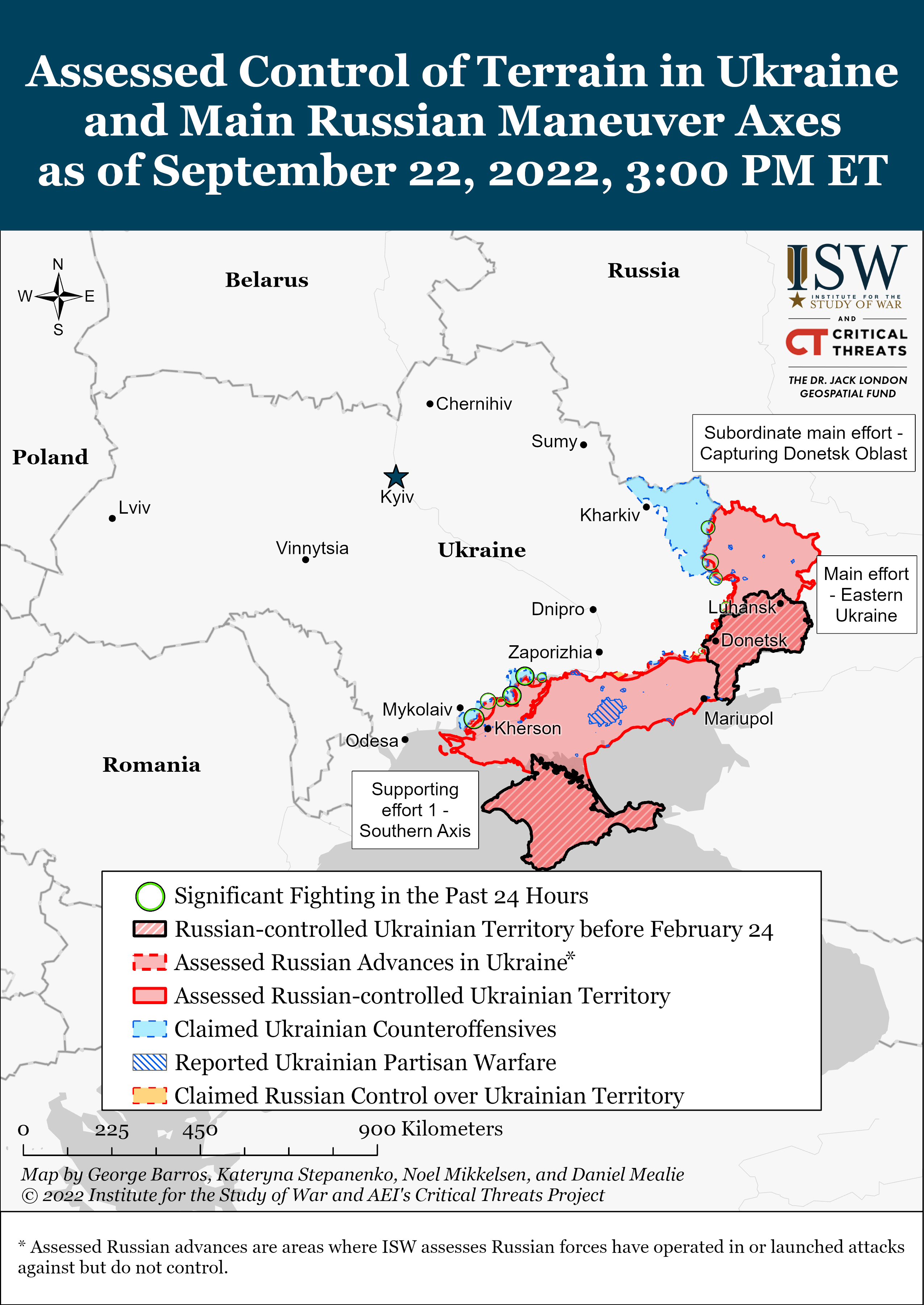 Eastern Ukraine: (Vovchansk-Kupyansk-Izyum-Lyman Line)
According to analysts' maps, the Armed Forces of Ukraine continued limited counteroffensive operations along the Kharkiv-Luhansk region. They also repelled the Russian offensive on Kupyansk.
It is likely that Ukrainian defenders succeeded in breaking Russian defences along a line that runs between Dvorichna (15km northeast of Kupyansk) to bypass Kupyansk from the north and cross the Oskil River to threaten Russian positions in this area.
The battles for Lyman continue. Analysts admit that Ukrainian forces managed to break through at Ridkodub and Karpivka, both 20km north of Lyman. They had success in Korovii Yar (22km northwest of Lyman) and are continuing attacks in Drobysheve (just west of Lyman). In turn, the enemy is shelling peaceful towns and villages in order to "hit" the positions of the Armed Forces of Ukraine in the recently liberated territories.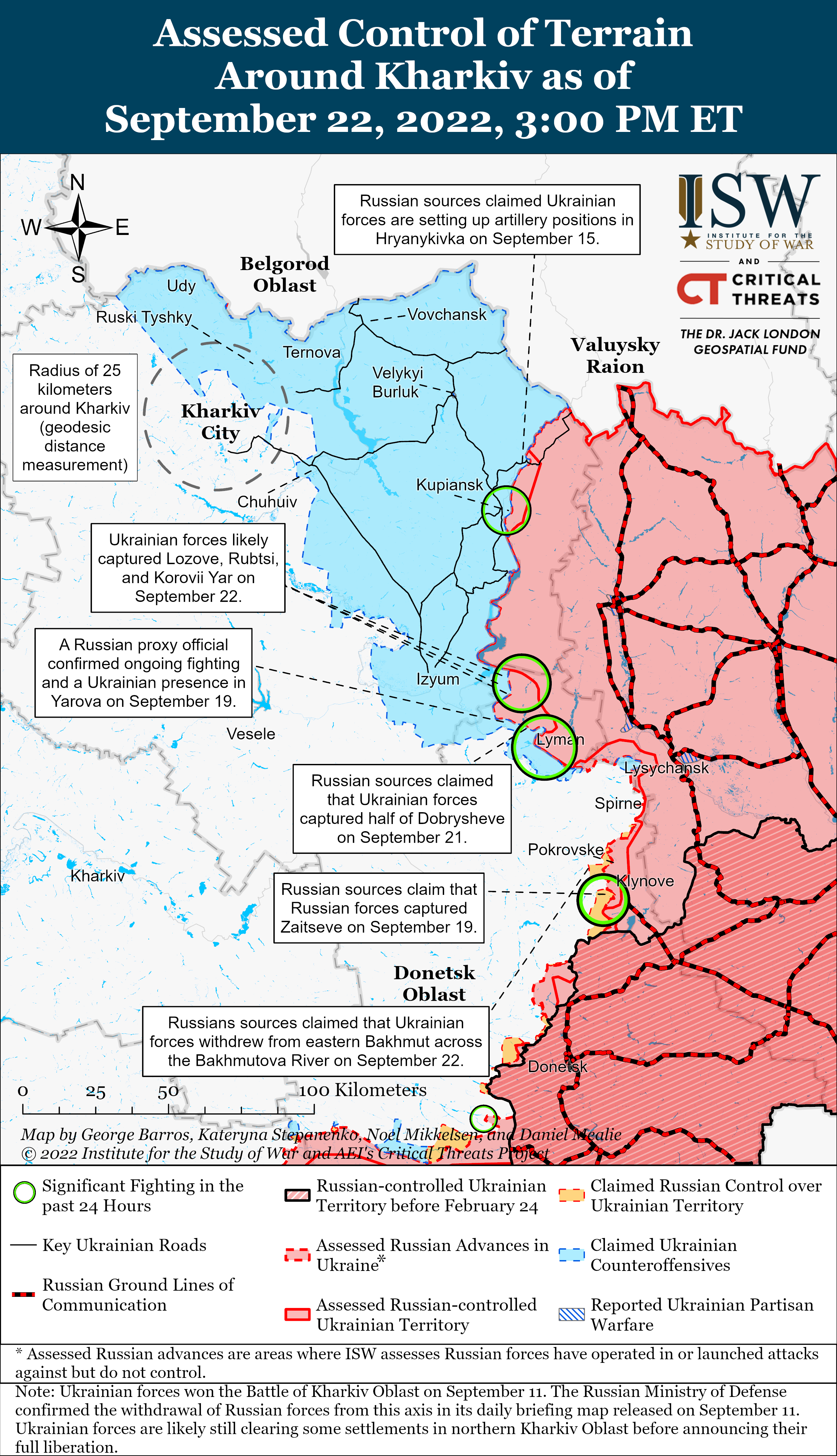 Donetsk region
The Russians do not stop trying to capture the entire Donbas, therefore they continue to fire along the front line in the Donetsk region. At the same time, over the past day, the Armed Forces of Ukraine managed to repel the attacks of the Russian Federation south of Bakhmut in Zaitsevo and Odradivka, but the enemy did not stop trying to break through this axis.
The ISW does not rule out that the Ukrainian Armed Forces could leave the eastern suburb of Bakhmut after they blew up the bridge over the Bakhmutka River.
In the meantime, Russian troops conducted an assault on Novomykhailivka, about 25km southwest of Donetsk City, continuing to attack Avdiivka and shelling the western borders of the Donetsk region and east of Zaporizhzhia.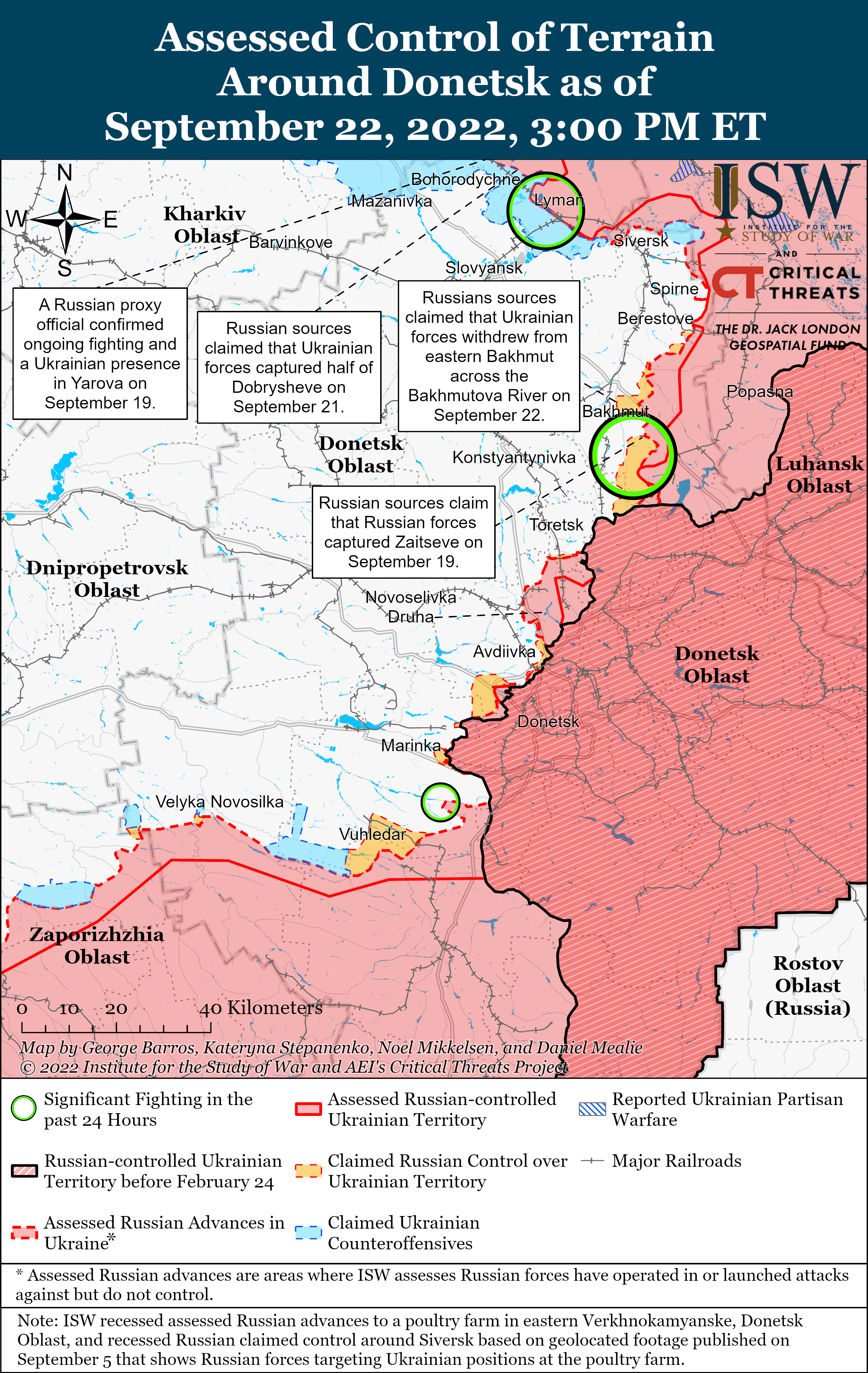 South
The Ukrainian command continues to maintain operational silence during operations in the Kherson axis. However, the Armed Forces of Ukraine in the south continue to destroy accumulations of Russian forces and military equipment and hit enemy military bases, and our fighters also control the main river crossings.
Only recently, Ukrainian fighters have attacked the accumulation of enemy equipment and forces in the area of Nova Kakhovka, Berislav, along the Dnieper River and within 50 km east of Kherson. This indicates that the continuation of the strikes of the Armed Forces of Ukraine creates constant pressure on the positions of the Russian Federation in the Kherson region and requires the strengthening of defence measures.