'We Let Russians Go Forward'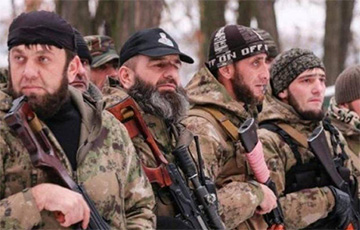 A fighter from Chechnya is waiting for the death of a Russian soldier in Ukraine to pick up his rifle.
Telegram channels spread a video of a fighter from Chechnya, who is fighting in Ukraine on the side of the Russian army, saying in Chechen that he is waiting for the death of his Russian fellow in order to take his weapon.
"This Russian has a new rifle, so I stand behind him to take his rifle when he is killed. That is, we let these Russians go forward," says the voice-over.
The "Kavkaz.Realii" confirms that the Chechen-Russian translation is correct.
Where, when and who recorded it is unknown. The video shows a forest and armed soldiers. It is impossible to geolocate the shooting location using this data. The post was published by many Telegram channels, including the Chechen opposition movement 1ADAT.