Putin Declares The Annexation Of The Occupied Ukrainian Territories
71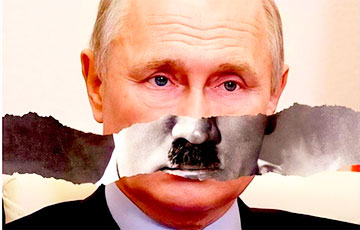 The world warned Russia.
Putin has declared the annexation of the occupied Ukrainian territories. He signed an agreement on the so-called "new territories joining Russia". We are talking about the Donetsk, Luhansk, Zaporizhzhia and Kherson regions.
RBC-Ukraine reports.
Russia annexes four regions of Ukraine
Putin announced the annexation of Ukrainian territories immediately with his opening speech.
"Today we are signing agreements on the admission of the Donetsk People's Republic, the Luhansk People's Republic, the Zaporizhzhia Region and the Kherson Region to Russia," he said.
He also expressed confidence that the Federal Assembly would support the creation of "four new subjects of the Russian Federation."
What is known about Putin's speech
The public ceremony on the occasion of the annexation was scheduled for 15:00 today in the Kremlin. The ceremony began in St. George's Hall at 15:00 Minsk time.
The event is also attended by representatives of the occupation authorities of the occupied territories, which the Kremlin decided to annex, as well as State Duma deputies and other guests.
It is known that a stage for a rally with the inscription "Donetsk, Luhansk, Kherson, Zaporizhzhia - Russia" has already been mounted on the Red Square of Moscow.
Propaganda slogans were hung out, probably for "Putin's voluminous speech", which his press secretary Dmitry Peskov spoke about earlier.
The world warned Russia
It should be added that both Ukraine and the countries of the West, as well as a number of other countries of the world, declared their non-recognition of the pseudo-referenda arranged by Russia in four regions of Ukraine in the territories occupied by Russian troops.
The United States and the allies have already announced or are preparing to announce new sanctions against Russia.