What Was Gerasimov's Plan?
16
YIGAL LEVIN
17.01.2023, 19:35

64,268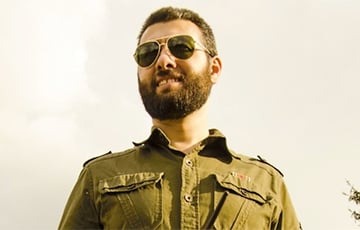 Israeli army officer gives his analyzes.
Not even a week had passed since the appointment of Valery Gerasimov as commander of the combined group of Russian troops in Ukraine, as the general was already marked by scandalous decisions. The Russian command has actually banned the use of modern technology (phones and tablets), which makes it impossible to use drones for artillery and reconnaissance.
In addition, the military of the Russian Federation was required to shave off their beards. What do such decisions say about Gerasimov and the Russian army in general? The website Charter97.org asked the military analyst and officer of the Israel Defence Forces (IDF) Yigal Levin about it.
– I will say right now that it is impossible to imagine that Valery Zaluzhny (the Commander-in-Chief of the Armed Forces of Ukraine - Ed. by Chartre97.org) would make such decisions. In many ways, our communication is due to non-standard and extraordinary means of communication. Starlink is the most common example. This is not part of the structure of the Armed Forces of Ukraine, but Starlink is a huge help in planning operations and communication between units.
Speaking about Gerasimov's reasons for such orders in the current situation, an Israeli army officer identified several main reasons:
– Firstly, he wants to completely concentrate everything under the control of the Ministry of Defence of the Russian Federation and his own as chief of the General Staff and commander of the occupation group of forces in Ukraine. His goal is that there are no units like the Wagnerites and other incomprehensible ones similar to private military companies out of his control. In general, he wants all these sub-military formations to be subordinated to him.
It seems to me that this is the first step, he will show the Wagnerites their place as much as possible, including Yevgeny Prigozhin (the founder of the Wagner PMC - Ed. by Charter97.org).
Secondly, he is a Soviet general who studied according to the patterns of the USSR. He cannot imagine war in any other way, he simply does not understand modern, network-centric warfare, where the transfer of information and data exchange takes place at an enormous speed.
Yes, perhaps he understands that Soviet systems are outdated, and modern ones are more reasonable, but he simply does not know about it. He is trying to organize the Russian occupation troops in Ukraine according to the patterns, rules, terms, and standards that he studied.
Yigal Levin believes that Gerasimov is trying to make the outdated Soviet system work effectively, escaping newly invented technics, fast data exchange, command and control in a smartphone.
– For example, Ukrainian artillerymen, and not only them, have the Krapiva system. Unlike the Russian Federation, we have modern systems of the 21st century.