Russians Will Be Obliged To Reserve Date And Time Of Travel Abroad By Car
7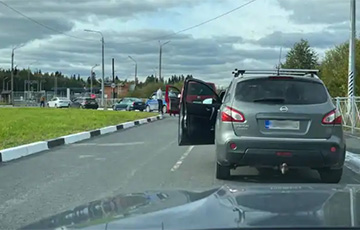 The change could come into effect as early as March 1.
The State Duma of the Russian Federation has prepared amendments to the law, which oblige to pre-book the date and time of crossing the border of the Russian Federation by car. The head of the Transport Committee Evgeny Moskvichev made the proposal. Perhaps this is another step towards the preparation of a new mobilization, according to Radio Liberty.
Amendments to the law "On Roads and Road Activities in Russia" will affect cars owned by Russian citizens and foreigners.
The bill has not yet been published on the database of the State Duma.
The new regulations on the procedure for crossing the border may come into force as early as March 1 for a year period.
Drivers will be able to reserve the date and time free of charge through the platform of the state information system of electronic transportation documents, subordinated to the Ministry of Transport of Russia. Applicants will be able to reserve any date and time, except for those already registered.
The bill is to be considered in the second reading on January 24.