'Wait For Good News': AFU Come Close To Kreminna
5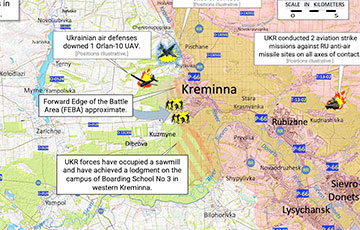 Fighting is taking place on the outskirts of the town.
The AFU is gradually advancing towards occupied Kremenna, with the occupiers trying to stop the Ukrainian defenders by bringing in their reserve. However, the success of the AFU in this direction has been recognized not only in Ukraine, but also in the United States, Dialogue writes.
On the eve the head of the Luhansk Regional Military Administration, Sergiy Gaidai, said in a live broadcast of the national TV marathon that the Russian Defense Ministry was throwing former prisoners to fight in the minefields.
According to Gaidai, the most difficult situation in this section of the front occurs near Lysychansk in the vicinity of Bilogorivka, which is attacked by the occupants every day.
The enemy has concentrated a lot of military equipment and even more manpower in the Svatove-Kreminna district. Moreover, much of the territory is mined, which slows down the advance of the AFU. At the same time, Ukrainian defenders continue to maintain fire control over the Svatove-Kreminna highway.
According to Gaidai, we should expect very good news from Luhansk region in the very near future.
The enemy occupied Kreminna back in April 2022. Pentagon journalist Jack Detch confirmed the very heavy fighting in this section of the front. On his Twitter page, he wrote that there were small successes of the AFU in this direction.
And military journalist Chuck Pfarrer claims that on January 23, the AFU were on the western outskirts of Kreminna, near the boarding school and sawmill.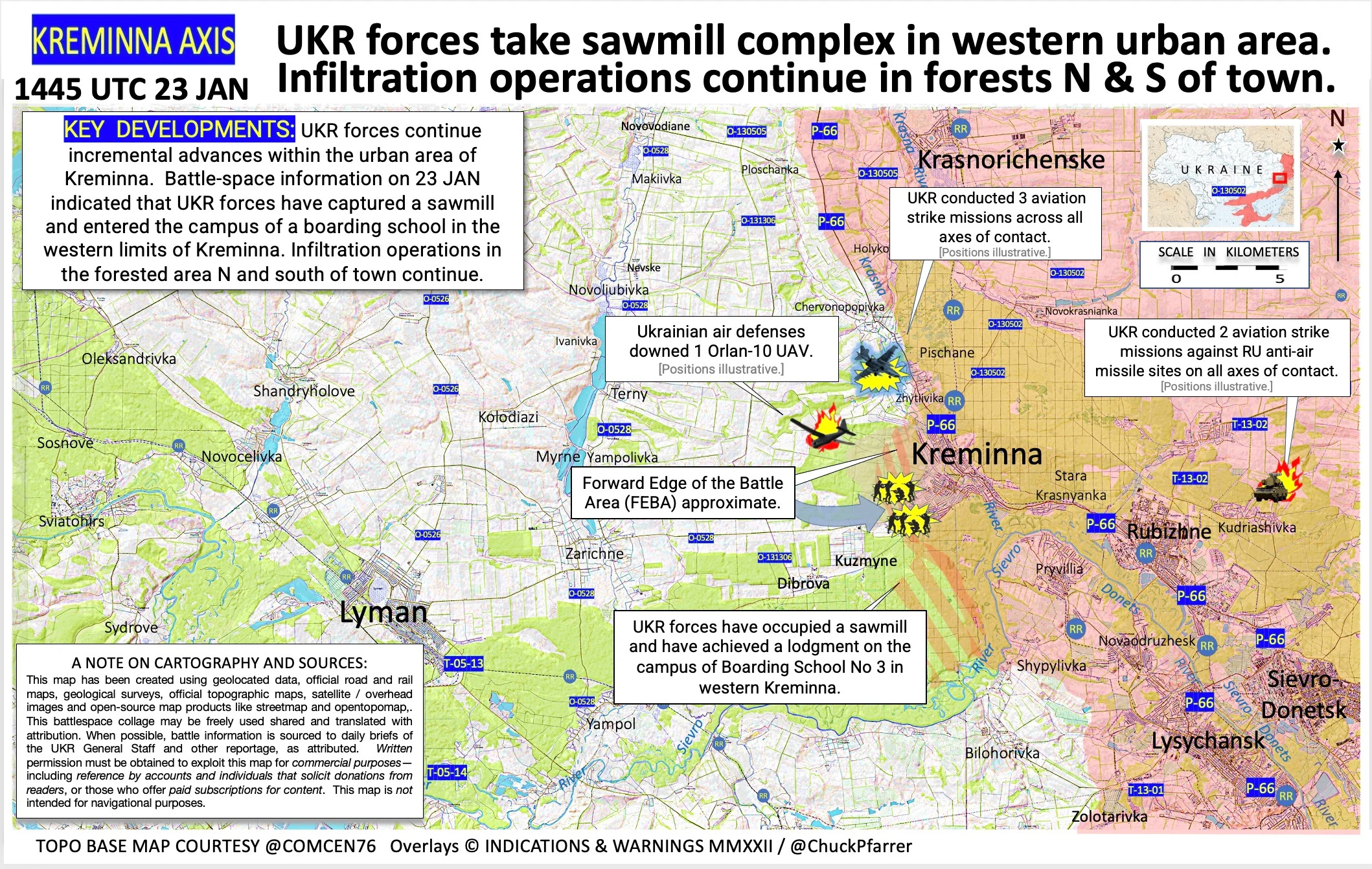 Earlier Charter97.org wrote that the occupants started to flee Luhansk.