English Teacher Tried In Minsk For Participating In Protests
17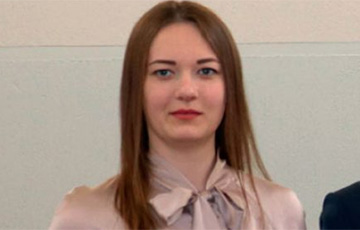 The verdict was handed down by judge Volha Yemelyanchanka.
The Savetski District Court of Minsk has sentenced 24-year-old English teacher Darya Tsyrkun, accusing her of participating in Sunday protests in 2020, human rights activists report.
The case was considered by judge Volha Yemelyanchanka. She took the "oath" to the title of judge only on June 15, 2022.
"Irrefutable evidence of the guilt of the accused is a photograph, which objectively records the actions of the accused in a group with unidentified persons. The photographs show the coordination of the actions of the accused with other persons, their focus on achieving a single result — the commission of actions that grossly violate public order," the "judge" came to this conclusion.
The trial took place on November 29, and the court decided to sentence Darya Tsyrkun to liberty restriction without being sent to an open penal facility for a period of three years.