British Vice Marshal Speaks Out About Possible Offensive Against Kyiv From Belarus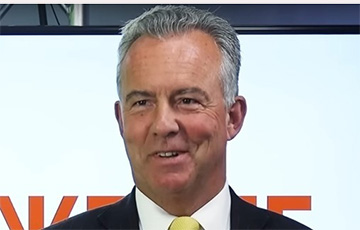 This option cannot be ruled out.
There is now a so-called lull on most of the front. Fighting is continuing, but neither side is launching a powerful offensive yet. However, it could start as early as spring. Russian dictator Vladimir Putin may give an order not only to seize the entire Donetsk region, but also Kyiv. This was stated by retired British Air Vice-Marshal Sean Bell, reports Sky News.
The Ukrainian capital is under great threat, because a new offensive may take place exactly from the territory of Belarus. In addition, Putin wants to hold the positions of the occupiers in the south of Ukraine because he is afraid of losing Crimea.
"Putin will also try to reinforce the predominantly occupied region of Zaporizhzhia to avoid a Ukrainian breakthrough. In addition, the Russians may threaten Ukraine's capital Kyiv, probably from Belarus," the report said.
At the same time, the Kremlin wants to reinforce the occupier's troops in Luhansk Region, because that is where Ukrainian defenders continue to achieve success. The Ukrainian Armed Forces have taken under their fire control the Kreminna-Svatove highway and are advancing towards the settlement of Kreminna itself.