Kremlin Starts Talking About 'Assassination Attempt' Against Prigozhin
10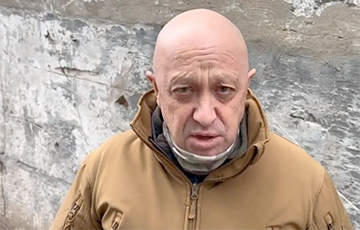 Do Russian authorities want to eliminate the "inconvenient" head of the PMC?
The Kremlin has said that the life of Evgeny Prigozhin, the head of Russia's Wagner PMC may be in danger of being assassinated and liquidated. This was reported by the Kremlin news agency RIA Novosti, citing the statement of the Kremlin speaker Peskov.
Reminding of the murder of Russian fascist Dugin's daughter (Daria Dugina - ed.), Peskov said there was a similar risk in relation to Prigozhin.
Analysts believe that the Kremlin may eliminate Prigozhin by blaming the "assassination attempt" on Ukraine, dialog.ua reported.
Earlier, the media reported about a major conflict in Putin's entourage. Peskov indirectly accused Prigozhin of deliberately exposing the conflict between the Russian Defence Ministry and Wagner in the Russian information space.
ISW analysts said the Kremlin speaker's January 16 statement may have been implicitly addressed to Prigozhin, whose criticism of the Russian Armed Forces has become increasingly impertinent.
Peskov's statement came as a commentary on a statement by Vladimir Rogov, a member of the occupation administration in Zaporizhzhia Region and a collaborator, according to whom "the CIA allegedly received a request from Zelensky to liquidate the head of the Russian PMC". Prigozhin himself said through his press service that he is aware of the plans to kill him.