NYT: Zaluzhny Transfers Million Dollar Inheritance From US Family To AFU
48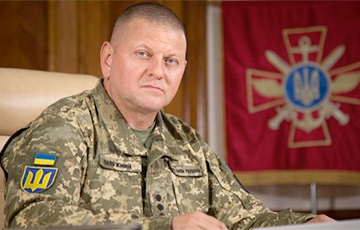 The information is confirmed by the press service of the Ukrainian military department.
The commander-in-chief of the Ukrainian army, General Valeriy Zaluzhny, has made a large charitable donation to the Ukrainian Armed Forces. He donated $1 million, which he received as an inheritance.
The New York Times wrote about it in an article describing how Ukrainians donate their money to the army. The publication said that Zaluzhny's large donation was confirmed by the press service of the Ukrainian military department.
According to the NYT, the $1m inheritance to the general came from the deceased Ukrainian-born American Grigoriy Stepanets. The family of the latter informed journalists about this.
The commander-in-chief gave all this money to the AFU in January 2023.
The NYT noted: Ukrainians fund their army through taxes, but also make individual donations. Businesses have also joined in helping the Defence Forces. Volunteering has intensified in Ukraine since the start of the full-scale invasion.
"According to the National Bank of Ukraine, last year 22.3 billion hryvnias or about $500 million were donated directly to the army by businesses and individuals. This amount significantly exceeded charitable contributions inside Ukraine for humanitarian aid, which amounted to 920 million hryvnias or 20 million dollars," the US publication said.
In addition, millions of hryvnias are collected for the military by non-governmental organizations. They are also a significant source of support for the Armed Forces, the media noted.
Later, on her Facebook page, Ukrainian journalist Tatiana Danylenko disclosed details about Stepanets, who bequeathed the money to Zaluzhny. He is a Ukrainian from the diaspora born in 1938, who was once persecuted by the State Security Committee.
"He is from Vinnitsa himself, but graduated from the Moscow University of Lomonosov. A mathematician by training, a chemist. Worked in Moscow at a research institute. But he signed a letter in support of dissidents and was kicked out of the research institute and persecuted by the KGB," she said.
Stepanets eventually emigrated to the USA, where he worked for Microsoft as a software developer.