Video Fact: Crew Of Russian 'Tulpan' Scattering Around After Accurate Attack By AFU
9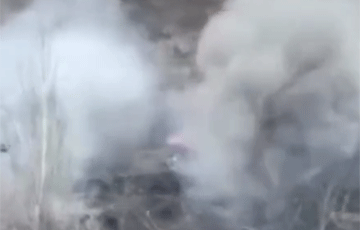 Ukrainian artillerymen hit the crew of a self-propelled mortar of the occupants.
Ukrainian artillerymen have hit the enemy crew of the 240 millimeter self-propelled mortar 2C4 "Tulpan".
According to Censor.net, the shell hit in close proximity to the self-propelled machine when all the crew members were busy servicing it.
The bodies of the two occupants can be seen in the video as they fly high up after the explosion.