Lukashenka Suddenly Flies Out Of Belarus
133
25.01.2023, 11:30

111,516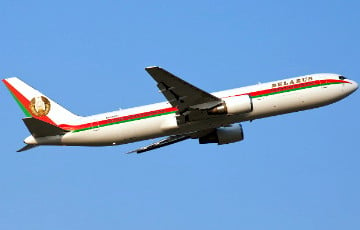 His plane headed for the United Arab Emirates.
On January 25, Aliaksandr Lukashenka decided to fly to the United Arab Emirates and the Republic of Zimbabwe. This was reported in the press service of the dictator.
These visits were not announced earlier. Information that Lukashenka flew to the UAE appeared almost at 11 am.
According to the press service, Lukashenka flew to the countries "at the invitation" of their leaders. He is supposed to hold "a number of talks" in the UAE and Zimbabwe.
No further details are available yet.