Great AFU Offensive: They Are Likely To Cut Crimean Corridor
2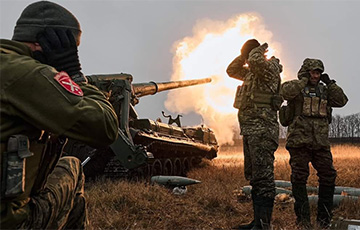 New weapons give the Ukrainian army the opportunity to reach the Sea of Azov.
The Armed Forces of Ukraine are able to reach the Sea of Azov and block with new weapons the land corridor to Crimea for the Russians. In an exclusive interview with TSN, Roman Svitan, a military expert and reserve colonel of the Armed Forces of Ukraine, expressed this opinion.
Commenting on the results of the next Ramstein summit, the expert noted:
"They gave us what we were asking for to carry out one large offensive operation, a strategic offensive. Basically, this is access to the Azov coast."
According to him, the allies gave even more than Ukraine asked for:
"Let's say that we've received even more than 1000 armoured vehicles, although we were asking for about 700 vehicles. They've supplied us with more than 150 tanks - more than half of what we asked for. The issue with the Leopards will be solved in the coming weeks. We will get more than 300 combat tanks. There is positive news related to the supply of a large amount of ammunition for self-propelled guns and the HIMARS for offensive tasks."
As Mr Svitan noted, Ukraine has prepared a certain number of troops to carry out a strategic offensive, and now resources are being transferred to implement the assigned tasks.
"After these means come to us, one task will be completed at the moment - an exit from any point of the Zaporizhzhia Front to any point of the Azov coast. The task is to cut the land corridor from Russia to the Kherson region and to Crimea. After completing this task, the Zaporizhzhia and Kherson fronts will collapse and we will start to release Crimea from the occupation," he said.