Ukrainian Marines Destroy Russian Army Assault Column Near Vodyane
1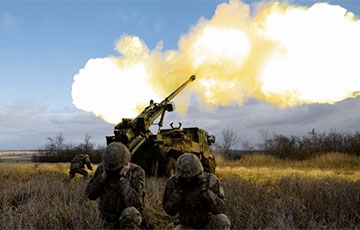 A spectacular video of the defeat of the enemy has been published.
Ukrainian marines have destroyed an assault convoy of the occupiers in the east. This happened near Vodyane, Donetsk region.
This is reported by the Ukrainian Armed Forces Navy.
"The brazen 'negative' offensive of the 'second world army' was completely defeated during an effective and well-coordinated defensive battle by our defenders in Donetsk region," the report reads.
On January 15, forces of the 36th separate marine brigade named after Rear Admiral Mikhail Bilinsky, infantrymen and the 503rd separate marine battalion liquidated a group of occupants near Vodyane. The Russian convoy was on its way to the assault.