Russian Anti-Aircraft Missile Brigade Commander Liquidated In Ukraine
2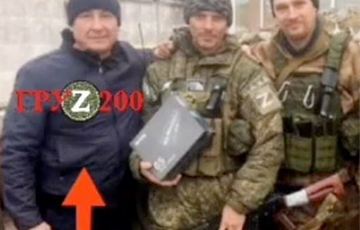 The occupant managed to become a colonel.
Andrey Elizarov, the commander of the 78th anti-aircraft missile brigade, which is part of the Eighth Combined Arms Army (headquarters in the city of Novocherkassk in Rostov region) of the southern military district of Russia, has been liquidated in Ukraine.
Blogger and officer of the Armed Forces of Ukraine Anatoliy Shtefan (Shtirlitz) reported about it on his pages in social networks.
The information came to light from Russian television news - his widow Aleksandra Elizarova and his daughters were presented with an award. This Russian-Fascist occupant was neutralized on October 18, 2022.
📦 успешно демобилизирован:
📦 командир 78-й зенитно-ракетной бригады 8-й общевойсковой армии полковник Андрей Елизаров;
Слава Нації 🇺🇦
Смерть ворогам🔥
Telegram - https://t.co/GLExONwKU2 pic.twitter.com/eqZGlFnAjp

— Анатолій Штефан (Штірліц) (@Shtirlitz53) January 25, 2023