Lukashenka Takes Offence At Children's Poet
10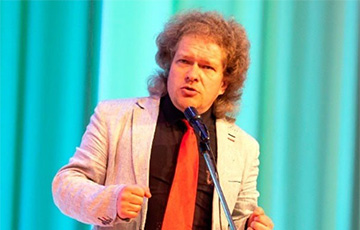 Dzmitry Yurtaeu is accused of insulting the dictator.
Children's poet and teacher Dzmitry Yurtaeu is accused of insulting Lukashenka. This is reported by Belarusian human rights activists.
Dzmitry was detained on September 21, 2022 by GUBOPiK officers. The teacher was forced to read his poems to the camera, as well as to admit participation in protests.
On September 23, Yurtaeu was found guilty of petty hooliganism and sent to a detention center for 15 days. Later, Dzmitry was twice sentenced to 15 days of arrest.
Human rights activists write that after another 15 days, the poet was summoned for a conversation by employees of the GUBOPiK, who said that a criminal case would be initiated against him for insulting Lukashenka. Now Yurtaeu is held in a pre-trial detention center on Valadarski Street.
Dzmitry Yurtaeu (aka Zmitrok Burachok) is a children's poet and prose writer, winner of the Writers for Children competition (2017). He is a member of the International Union of Writers "New Sovremennik", the Belarusian Literary Union of Writers "Polatsk Branch".