Massive Terrorist Attack In Jerusalem Kills Seven People In Synagogue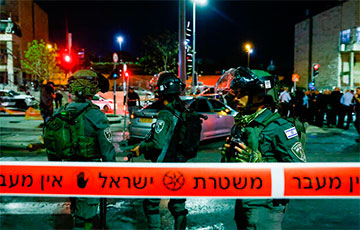 The attacker was shot dead by the police.
Seven people were killed and ten more were injured in a terrorist attack in the Neve Yaakov area in eastern Jerusalem, reports The Jerusalem Post. The terrorist, according to the newspaper, was killed by the security officers.
According to The Times of Israel, the terrorist opened fire on people. Eli Bean, CEO of Israel's Magen David Adom Ambulance Service (MDA), told Kan TV channel that 12 people were injured, most of them in critical condition. Kan also specifies that the terrorist entered the synagogue and started shooting at the worshipers. A pistol was found at the scene, from which, probably, the shooting was carried out, and an abandoned car.
Police Commissioner Kobi Shabtai went to the scene. He told Kan that there may be other terrorists in the area, so the check is underway. Prime Minister Benjamin Netanyahu has been made aware of the incident.