Loud Explosion In Occupied Mariupol
4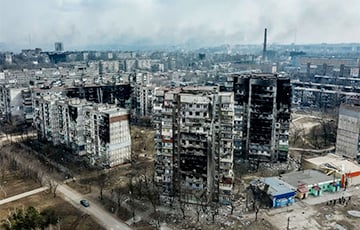 Detonation was heard in the area of two factories.
A loud explosion sounded in the occupied Mariupol this morning. It was heard in the area of the factories Azovmash and Ilyich.
Piotr Andryushchenko, adviser to the mayor of Mariupol, reports this on Telegram.
"A loud explosion sounded in Mariupol twenty minutes ago. Again in the Kalmiussky district on the border of the Azovmash / Ilyich factories. We are clarifying the reasons. But these sounds, pleasant to the Ukrainian ear, are becoming more and more frequent in the city. So much so that the occupiers no longer use "mine clearance". Something must have happened to the jaw…" Andryushchenko wrote.
On January 24, an explosion was also heard in the temporarily occupied Mariupol. After that, Russian aviation activated over the city.