Armed Forces Of Ukraine Liquidated 'Wagnerite' Rudolf Akakievich Redkin
15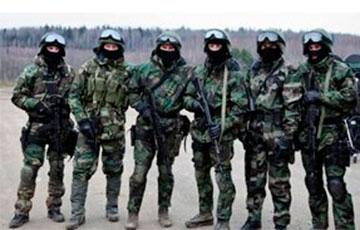 The occupier with a criminal past was buried in his native village in the Kursk region.
A "Wagnerite" with an incompatible surname, name and patronymic — Rudolf Akakievich Redkin — was liquidated in Ukraine.
According to OSINT expert Irakli Komakhidze, information resources of the Kursk region recalled the death of the occupier. 33-year-old mercenary of the "Wagner" PMC Rudolf Akakievich Redkin was buried on January 27 in the village of Kornevoy, Kornevoy district, Kursk region.
Redkin's page on social media was not very informative, but the photo of the tattoo "God is the judge of all," as the expert noted, hints at his criminal past.
"Last night, Redkin's sister Tatyana Vedrashko-Redkina published a series of photos from Rudolf's funeral — here is the harsh Russian reality (off-road in the village and centuries-old huts — and all this in the Western European part of Russia) and "military honors" with a military band in honor of the bandit mercenary," the expert noted.