The Telegraph: Britain Can Transfer Fighter Jets To Ukraine, But On One Condition
8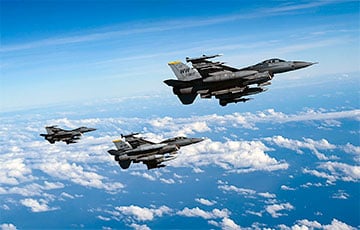 A senior RAF officer named the main factor in the decision.
The British authorities could approve the transfer of fighter jets to Ukraine after the withdrawal of Russian troops from the occupied territories.
The Telegraph reports this, citing sources. The publication does not specify from which positions the Russians should withdraw.
One senior RAF source said the issue is not a priority right now. The interlocutors of the publication said that the transfer of aircraft could occur "when Russia is expelled from Ukraine, and the Ukrainians will need to carry out an air control mission to protect their airspace".
At the same time, another senior defense source is concerned that the Air Force and the Navy are not making a significant contribution to supporting the Armed Forces. It is noted that "Ukrainians need the participation of all types of the Armed Forces".
However, interlocutors in the RAF and the Navy explained that their weapons are more difficult to use and require more time to prepare. In addition, since the summer of 2022, the British Navy has been teaching Ukrainians how to operate two minesweepers of the Sandown class.