Russia Redeploys Su-34 Fighter-Bomber From Belarus
7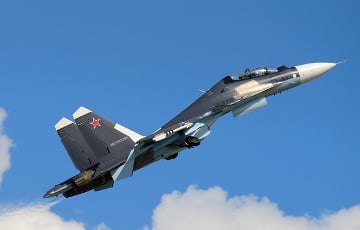 The plane took off from the airfield in Baranavichy.
On Friday, January 27, the Russian invaders redeployed their Su-34 fighter-bomber back to the Russian Federation.
It is reported by RBC-Ukraine with a reference to the data of monitoring groups.
"(On January 27 — edit.) Su-34 of the Russian Aerospace Forces took off from the Baranavichy airfield and went to the Russian Federation, leaving the territory of Belarus," the monitoring group said in a statement.
They also note that, in general, the situation on the territory of Belarus has not changed. Over the past day, activity was quite low, with the exception of a couple of convoys with equipment and aviation flights.