Powerful Explosions At Strategic Facilities In Iran
40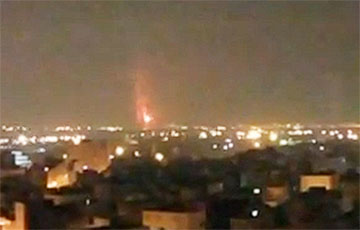 Military facilities fell under attacks across the country.
Tonight, January 29, at least four strong fires broke out at large enterprises in different parts of Iran and at the same time explosions thundered there.
RBC-Ukraine reported it with reference to Reuters, the international media.
As of 2:00 Minsk time, explosions were confirmed at four sites:
at a defence enterprise in the city of Isfahan;
in the city of Khoi in the Province of Western Azerbaijan;
at a petrochemical plant in the city of Azarshahr, East Azerbaijan;
in the town of Keredj, Alborz Province.
Powerful explosions rocked the defence plant in the city of Isfahan in central Iran.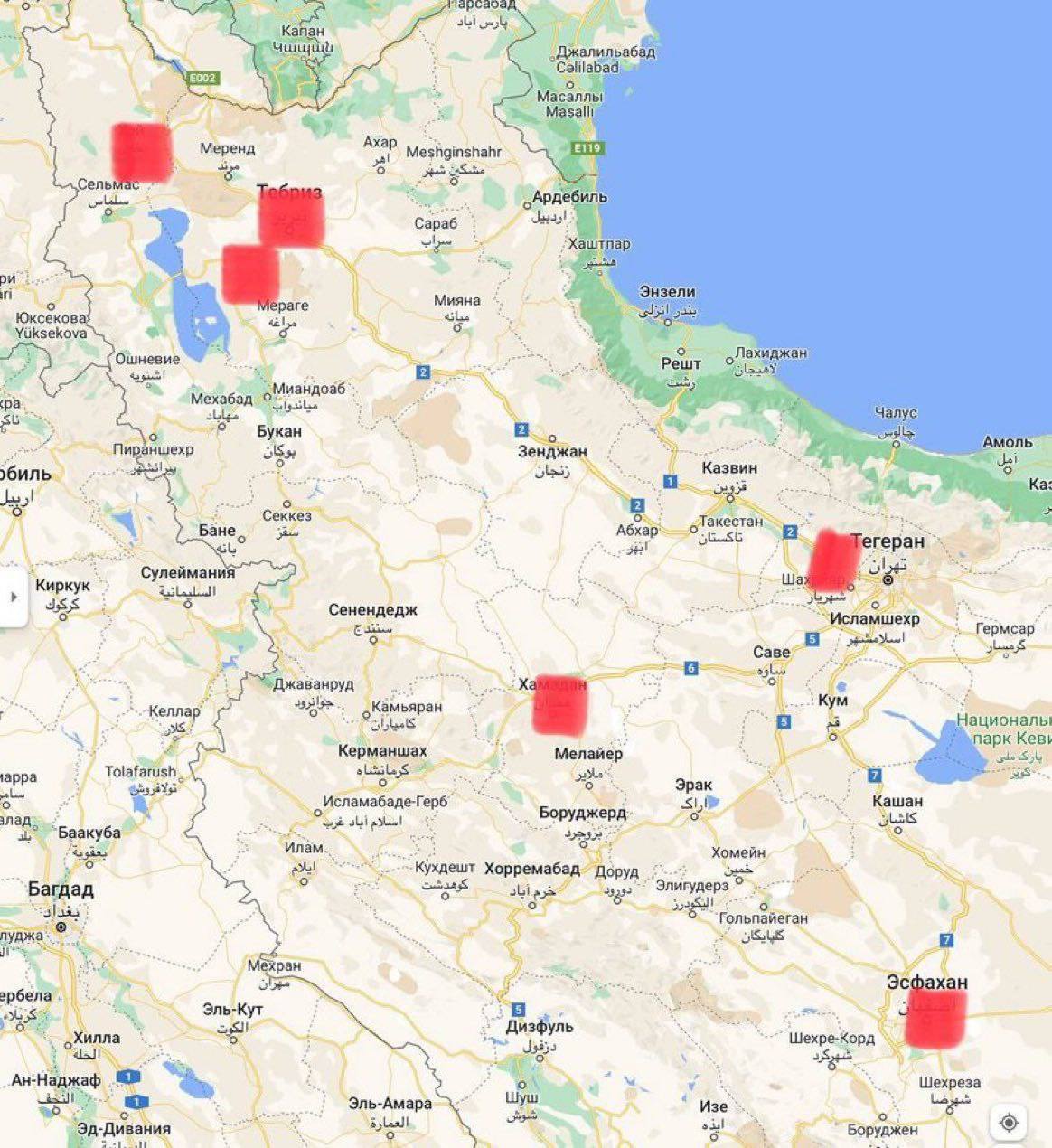 According to sources, the explosion happened in a factory ammunition warehouse.
"A few minutes ago, some local sources reported that explosions were heard in the northern district of the city of Isfahan," the media reported.
A plant for the production of auto chemical products caught fire in Azarshahr. Tanks with ready products exploded as a result of a strong fire, and a rescue vehicle was also destroyed in the fire. No deaths or injuries have been reported.
According to some Iranian media, the incidents may have been caused by American or Israeli drone strikes. But the authorities of the country do not confirm this.
The Iranian Defence Ministry confirmed that one of its facilities was attacked using drones. But the department stressed that all threats were eliminated in advance.
Also happening now -
Huge fire in Salimi industrial town in Azarshahr, east Azerbaijan province of #Iran pic.twitter.com/1YXfq8s8xJ

— Aleph א (@no_itsmyturn) January 28, 2023
Updated (02:27)
Explosions were also heard at the Nohe Air Base in the Iranian city of Hamadan. According to preliminary data, drones attacked it like other military bases in the country.
Updated (03:07)
Social media also reports explosions in Tehran and Rasht. Also, shooting is heard in some areas of the capital of Iran. Military aircraft were noticed in the sky.
🚨#BREAKING: Gunshots heard in #Tehran, #Iran pic.twitter.com/Bcyf6f7bPM

— Breaking News 24/7 (@Worldsource24) January 29, 2023
Locals claim government buildings in #Tehran attacked#Israel #Iran pic.twitter.com/BjKMyrjsGy

— Arthur Morgan (@ArthurM40330824) January 29, 2023
Updated (03:39)
The Arab media sources are spreading information about the start of Israel's military operation in Iran, but this information has not been confirmed by official sources.
Updated (03:42)
Iran's Supreme National Security Council has reportedly gathered an emergency meeting to discuss drone attacks on strategic defence enterprises.
Updated (7:21)
Some media sources are reporting that against the backdrop of protests and riots that began in the country caused by drone strikes on military targets, the Iranian government introduced a complete ban on the use of the Internet.