HIMARS Smashed Russian Military Train In Ilovaisk
24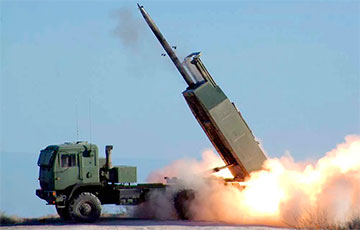 New details of the strike on the occupiers by the Armed Forces of Ukraine have become known.
On the night of January 29, powerful explosions rocked occupied Ilovaisk near Donetsk. "Attacks" took place in the area of the train depot, local residents assure. Residents of the city managed to film some of the explosions. The video is available on the «Ukraine 365» Telegram channel.
The blow was struck at about 23:00 Minsk time. Local residents are sure that the Ukrainian HIMARS MLRS was operating. At least 7 missile strikes rocked the scene.
The incident was commented on by the ORDLO [Separate districts of Donetsk and Luhansk regions - Ed.] "Donbas Case" separatist resource on Telegram. "Locals say that seven HIMARS missiles hit the station, it seems, just at the moment of unloading the echelon with manpower and equipment," the channel wrote.
According to the latest data, during the operation, the contact network of the railway, equipment, as well as manpower of the occupying army of the Russian Federation were damaged. The Ukrainian side has not yet commented on the incident.