Russian TV-Host And Zoologist Nikolai Drozdov Was Placed In Intensive Care
20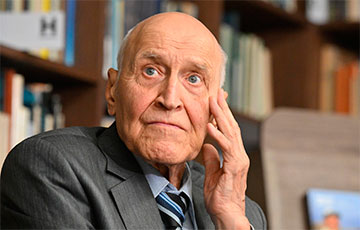 He has eight broken feathers.
A well-known zoologist, "In the World of Animals" TV show host, 85-year-old Nikolai Drozdov, ended up in the intensive care unit of a Moscow clinic with broken feathers. NTV Russian TV channel reported.
"The freezing rain did the trick. As he got out of the car, he slipped and fell. He was travelling from the department of Moscow State University, where he lectures. He fell and hit himself, he broke eight feathers," quotes the channel of Drozdov's neighbour artist Konstantin Miroshnik.
Miroshnik added that Mr Drozdov wanted to stay at home, but his wife Tatyana insisted on urgent hospitalization.
"His feathers were pressed in. And he had very severe pains and coughing, and his breathing was getting worse and worse. He has a lung ventilator to make it easier to breathe," Mr Miroshnik concluded.
A few days before the incident, Mr Drozdov announced that he was leaving the "In the Animal World" TV show. He noted that he would remain in the position of adviser.