AFU Defeated Russian Detachment In South-East Of Vuhledar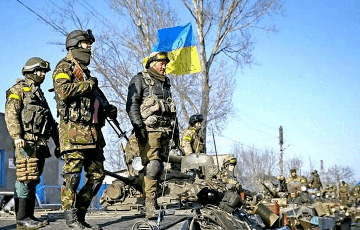 The Russians were defeated while trying to outflank the city.
The Russian army continues storming Vuhledar, making attempts to outflank the city. However, as of Sunday morning, the attacks of the occupiers failed.
The Tatarigami_UA online blogger, an OSINT researcher and officer of the Armed Forces of Ukraine, reports this on his Twitter page.
"The situation hasn't changed significantly. The enemy continued to assault from different directions, as well as made attempts to move on flanks, but every attempt has failed so far. It seems that the enemy made a few interesting decisions, which everyone will see in the near time. Unfortunately, I cannot talk about it publicly at the moment," he stressed.
According to the AFU officer, the Russians have not yet abandoned the assault on Vuhledar, but the Ukrainian defenders continue to maintain complete control over the situation. "there are no signs that the enemy will reduce the pressure to fulfill orders. The battle continues, Vuhledar holds," he wrote.
At the same time, new videos began to appear about the defeat of part of the Russians in the Vuhledar axis, southeast of the city. You can see the dead Russian soldiers and the destroyed equipment of the invaders in the aerial reconnaissance video.