Belarusian Strong Spirits Supplier Went Bankrupt In Russia
9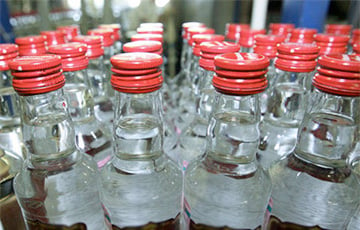 The company's debts amounted to almost $2 million.
The Moscow company Lion Alco took a loan under the guarantee of one of the three largest Belarusian producers of strong spirits from Alfa-Bank in the amount of $1.8 million in 2018. The Bulbash Plant took the financial requirements of the company and paid its debt, when the company failed, according to the OL.
According to information from the Unified Federal Register of Bankruptcy Information, the Belarusian plant initiated the introduction of a monitoring procedure for Lion Alco in a Moscow court in the middle of last year. The company was declared bankrupt in the second half of January, and bankruptcy proceedings were initiated against it.
Lion Alco was created in 2004 to promote the products of the Belarusian enterprise on the Russian market.
Its main owners are Roman Borok, the Latvian company Bulbash and the well-known Latvian alcohol trader Vasily Astashenkov. Recently, the Bulbash company was a 100% owner of Bulbash Plant LLC near Minsk and real estate in the Belarusian capital city, known as the Riviera Plaza office complex. The Plant Bulbash is also one of the founders of the well-known alcohol producer in Belarus, the Distillery Narach.
In turn, Siarhei Barok (the father of Raman mentioned above) and Vasily Astashenkov own a controlling stake in the Latvian company Bulbash.