Ukrainian Fighters Training In Britain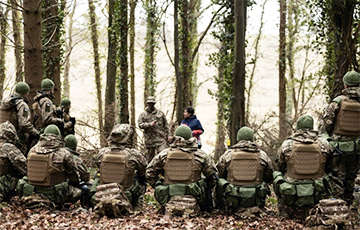 Ukrainian defenders are learning camouflage techniques and taking up a firing position.
Military instructors of the British Armed Forces have worked theoretically and practically with the recruits of the Armed Forces of Ukraine, who are undergoing basic general military training as part of an international training operation in Britain.
RBC-Ukraine writes about this with a reference to the Telegram channel of Deputy Commander of the Land Forces of the Armed Forces of Ukraine Oleksandr Pavlyuk.
Military personnel of the Armed Forces of Ukraine learn the tactics of choosing and correctly taking up a firing position using pits, hills, trees and other terrain features for firing.
In addition, during the exercises, the Ukrainian military men are studying camouflage techniques, in particular:
— methods of individual disguise of a serviceman and covert activities;
— camouflage on the ground;
— the procedure for using regular and improvised means of disguise.