To 'Cut' Crimea From Russia: CIA Ex-Head Voices Plan For Liberation Of Peninsula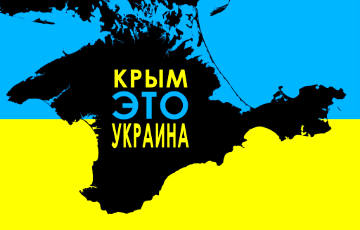 The AFU are capable of blocking the ground "bridge".
In the spring/summer offensive this year sever the ground link that Russia has, the ground bridge, as it's called, should be blocked. This step should be the beginning of taking the Russians out of the peninsula.
CIA ex-director David Petraeus has expressed such an opinion in an interview for The Washington Post.
After the blocking of the ground corridor, Russia will be fully dependent on the Kerch Strait Bridge to keep Crimea resupplied.
A very challenging operation will be another strike on the bridge to make it absolutely unfit for exploitation.
Then the Russian Defense Ministry will have to rely only on the ferry crossing, which will further complicate the logistics.
Petraeus believes in the ingenuity of the Armed Forces of Ukraine. According to him, if the Crimea is completely blocked, and Kyiv received long-range shells, then it is possible to destroy the entire military infrastructure of the peninsula without any problems.
Drones will also be needed for the military operation to liberate the Crimea. With their help, you can not only conduct reconnaissance, but also use estor as a first strike against the invaders on the peninsula.