SSU Comes With Searches Yo Kolomoysky's House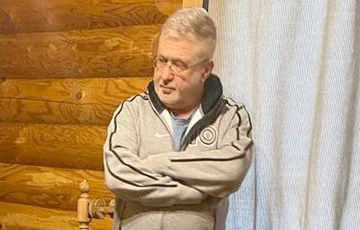 The searches are taking place at the oligarch's residence located in the Bukovel resort.
The Security Service of Ukraine is conducting searches in the house of oligarch Igor Kolomoysky. The investigation concerns machinations in the Ukrnafta and Ukrtatnafta companies.
Sources in law-enforcement agencies informed RBC-Ukraine about it.
So far, it is known that the matter concerns the embezzlement of oil products in the total amount of 40 billion hryvnias. In addition, the matter concerns evasion of customs duties.
It is likely that the searches are taking place at the oligarch's place of residence in the Bukovel resort.
We would like to point out that the Ukrainian businessman did not receive any official comments regarding the searches.
We remind you that Ukraine earlier nationalized part of oligarch Ihor Kolomoysky's companies, in particular the aforementioned Ukrnafta and Ukrtatnafta.