Video Fact: Russian Occupant Thrown Back Several Dozens Meters After AFU Strike At Trench
15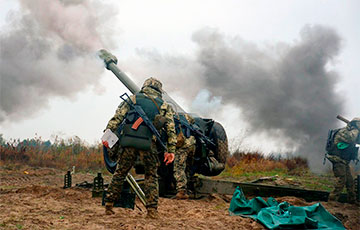 Ukrainian artillerymen hit the enemy positions with an accurate shot.
Artillerymen have hit the position of the Russian occupants with an accurate shot.
According to Censor.net, after the artillery strike, the body of one of the occupants flew several dozens of metres. A video of the strike was published on social media.
"The Ukrainian armed forces continue to recruit occupants to the flight training centre," the author of the publication wrote in the message to the video.