SSU, SIB Come To Search Avakov's House
17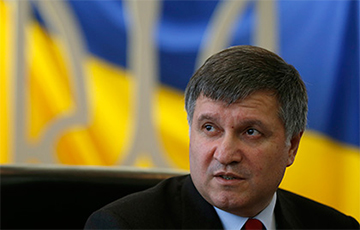 The case is linked to the crash of a helicopter with the Ukrainian Interior Ministry leadership in Brovary.
The Security Service of Ukraine and the State Investigation Bureau have conducted searches of former Ukrainian Interior Minister Arsen Avakov.
Avakov said this in a commentary to the UP.
According to Avakov, the case concerns the purchase of French Airbus helicopters.
"Finished the search on the helicopter crash. They looked at the Airbus contracts from six years ago. Naturally, there is nothing. The contracts were approved by the government and the parliament. Correctly conducted, though senseless. Formally worked out the version," said the former head of the Ministry of Internal Affairs of Ukraine.
We remind you that on May 29, 2018, the Ukrainian and French governments signed an agreement in Paris worth a total of EUR 552m on official support for creating a unified aviation security and civil protection system. Under the terms of the agreement, the French side was supposed to supply 37 Airbus helicopters to Ukraine first, and then another 18 helicopters. Of these, 21 were H225 helicopters, which have a carrying capacity of over 10 tonnes.
The Centre for Transport Strategies noted that 21 of the 55 French helicopters to be procured by the Ukrainian Interior Ministry were already in use.
In the morning of January 18, 2023, a State Emergency Service helicopter crashed in Brovary, Kyiv Region. As a result of the crash, the top leadership of the Interior Ministry died: Interior Minister Denys Monastyrsky, his first deputy Evgeny Yenin and Interior Minister State Secretary Yuriy Lubkovych. A total of 14 victims, including 1 child, were killed. The downed helicopter was handed over to Ukraine by France in August 2020.
The SSU is considering several main versions of the tragedy: violation of flight rules (pilot error); technical failure of the helicopter; sabotage.