US General: Ukraine Will Seize Crimea By August This Year, But There Is A Condition
6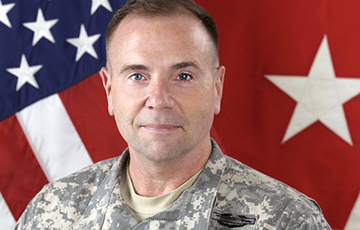 The new American weapons will allow blocking the group of Russian troops.
Instant availability of long-range weapons supplies for Ukraine by Western countries will allow Kyiv to seize Crimea by the end of August 2023, former commander of the US Army in Europe according to Ben Hodges. To do this, it is necessary to provide Ukraine with the ATACMS (Army Tactical Missile System) missiles with a range of about 300 kilometers and the GLSDB (Ground Launched Small Diameter Bomb) with a range of 150 kilometers, Hodges wrote for The Economist.
In his opinion, the timely receipt of high-precision weapons along with the announced deliveries of armoured vehicles will allow the Armed Forces of Ukraine to isolate the peninsula, cutting it off from the supply channels: the Crimean bridge and the land route from Rostov-on-Don through Mariupol and Melitopol.
Also, it is necessary to regularly strike military bases in Sevastopol, Dzhankoi and Saky for several months in order to force Russia to withdraw aviation and naval forces from the peninsula, according to General Hodges.
The former head of the US military forces in Europe said that it would be a huge mistake for Ukraine to enter into peace talks with Russia until the return of the occupied territories.
"If this war is about more than just Ukraine, and instead about the preservation of the international rules-based order and the prevention of Russian aggression against Europe, then it should be unacceptable for Russia to be rewarded for its invasion. Yet any peace deal which granted it territory would do just that," he explained.
The American general considers it unlikely that the loss of Crimea could be considered by Moscow as a reason for the use of nuclear weapons.
The Kremlin is taking Washington's warning of the "catastrophic consequences" of a nuclear strike seriously, General Hodges believes. According to him, using one nuke would hardly disperse Ukraine's soldiers on the territory of the country, and Russia itself does not have enough well-trained and equipped forces to eliminate the consequences.
"The most important reason why Ukraine should not negotiate with Russia is that it may now have a chance to win back Crimea. It is the most crucial piece of territory Russia seized in 2014 and it will prove the decisive terrain of this war, too. Ukrainians know that as long as Russia retains Crimea they are more vulnerable to future attacks than before Russia seized it. And while Russia has it, Ukraine cannot rebuild its economy. That is because the Russians are able to interfere with activity in all of Ukraine's ports from Crimea, disrupt shipping from places such as Odessa and block access to the Sea of Azov," he said.