Khodorkovsky And Kasparov Were Invited To The Munich Security Conference Instead Of Representatives Of The Russian Authorities
10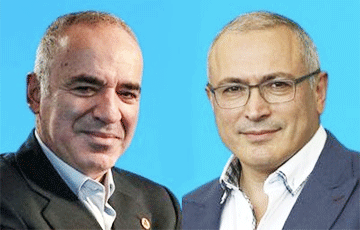 The Kremlin refused to participate in the event last year.
The organizers of the international Munich Security Conference this year refused to invite representatives of the Russian government.
Deutsche Welle writes about this with reference to an interview with the Chairman of the conference Christoph Heusgen with the MDR Aktuell German radio station.
"The statements that we hear daily from the Kremlin do not allow us to conclude that Russia will retreat even one iota from what Putin proclaimed as the goal of the war, namely the destruction of Ukraine," Heusgen explained.
According to him, representatives of civil society and the opposition, in particular Garry Kasparov and Mikhail Khodorkovsky, have been invited instead of the Russian officials.
Russia for the first time refused to participate in the Munich Conference in 2022.