All Floors Down To Basement Destroyed: AFU Smash Vostok Group Headquarters With HIMARS
14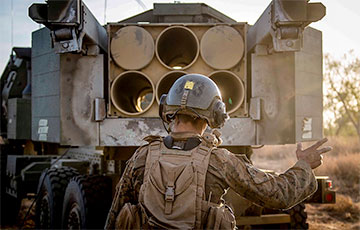 A video of the results of the strike has been published.
The command post of the Russian Vostok group has been destroyed by a high-precision HIMARS missile strike.
A video of the destroyed control post of the Vostok group of the Russian occupation army has been released on the Net.
It was posted on February 21 by "field commander of the DPR," collaborator Aleksandr Khodakovsky.
The video is available on the Ukraine 365 Telegram channel.
The destruction of the Vostok headquarters in the Vuhledar direction became known on February 13. The occupants claimed that the AFU demolished the building using a HIMARS rocket system.
A Russian Armed Forces officer was among the dead, but his identity is kept secret for now.
The video shows that the HIMARS destroyed three floors and made its way into the basement, where the control room itself was located. The shell penetrated the bed where one of the occupants was resting at the time.
"The former CP (control post)... This is where we had the meeting, the communication post. And here is where the 'Evil One' was, sleeping on this bed and his legs were blown right off! There it is (rocket - ed.) over there, another 1.5 metres deep in the ground and sticking out.... That makes three floors." It went through three slabs and went down another meter and a half. And Andriukha was sleeping here... If it had detonated, everything would have blown up," said the Russian occupant in the background.
Khodakovsky noted that they had been meeting in this headquarters for months before the HIMARS arrived.
"You can see for yourselves what kind of punching power the missile has. It's lucky they don't always explode, otherwise not just one would have been killed, but everyone in that confined basement space," the occupants' "field commander" wrote.