Stanisław Żaryn: Russia, Belarus Conducting disinformation campaigns
5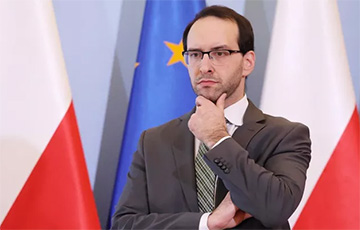 They are mainly aimed at Ukrainian citizens living in Poland.
Polish Government Commissioner for Information Space Security Stanisław Żaryn stated that special services have detected numerous attempts to disguise themselves as Polish governmental institutions and agencies. Disinformation campaigns, carried out by Russia and Belarus, are mainly aimed at Ukrainian citizens living in Poland, Radio Poland reports.
Stanisław Żaryn said that organisations claiming to be Polish state institutions are sending e-mails or distributing leaflets with a QR code directing to false information:
"The content of these proclamations, which are obviously fabricated letters suggesting that the Polish state is currently collecting data on Ukrainians who permanently reside in Poland. The assumption emerges from these texts that Poland is preparing a certain database for certain actions and certain campaigns".
Stanisław Żaryn added that similar disinformation campaigns are also carried out in other European countries which received Ukrainian refugees. There, the organizers of these initiatives suggest that the collection of data on Ukrainians is aimed at organizing their export to Ukraine.