'It's Shame To Be Russian': Depardieu Flees From Russia, Assists AFU
48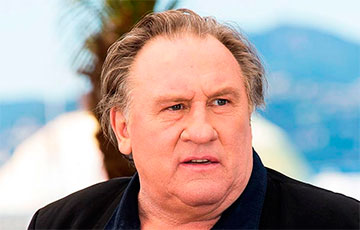 The actor gave the Ukrainian army the money from the sale of his flat.
French actor Gerard Depardieu, who moved to Russia in 2013, wanted to get rid of too much tax in his homeland and even temporarily received bonuses from the Kremlin.
However, the carefree life of the 'new Russian' did not last as long as he had hoped. After February 24, 2022 Depardieu criticized Putin and decided to change his life in Russia which is closing behind the Iron Curtain to freedom in Europe. Depardieu called Russia's invasion of Ukraine "insane and unacceptable excess" by Putin, Le Figaro writes.
"I am ashamed to be Russian. It is very painful for me that we are associated with orcs and bandits, fascists and criminals... I transferred the money I made from the sale of my Mordovian flat to help the army. I appeal to the French authorities for support and ask to grant me refugee status," now says Depardieu.
In Russia, Depardieu has already been called a "traitor" who has allegedly enjoyed his own popularity for many years by "giving Russia the finger behind its back". State Duma deputy Aleksey Zhuravlev is outraged that the actor handed over the money for Russian real estate to the AFU: "It is good that the 'special operation' has thinned the ranks of such lying supporters of Russia, whom we used to be embarrassed to get rid of."