Telegram-Channels: Lukashenka's Assets In UAE Under Threat
46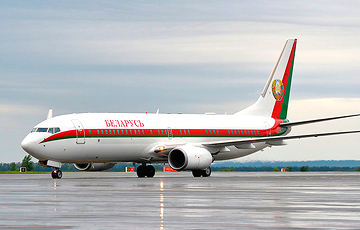 The dictator's plane flew back and forth twice.
Lukashenka has received a signal that his "family's" assets in the UAE are under threat, reports the Belarusian Intelligence telegram channel.
The plane flew back and forth twice. Everyone who was affiliated with the accounts and assets gathered in the UAE at one time: from family members, including Abelskaya, to pocket "oligarchs". Over three days, there were changes of ownership of the company, withdrawals of some batches of cash and deposits of others brought in from Minsk, investments and redistribution of capital.
The purpose was to gain cover from the Emirati leaders for the laundering of the cash (series and numbers) detected by the "Americans" and the adoption of additional security measures, to "hide" more securely the capitals and companies of the family.
As Charter97.org reported, Lukashenka paid a visit to Zimbabwe before his trip to the UAE, which was a humiliation for the dictator. Zimbabwean photographers showed what Lukashenka really looks like.