Photo Fact: Lukashenka With Flattering Face Begging UAE President For 'Reserve Airfield'
53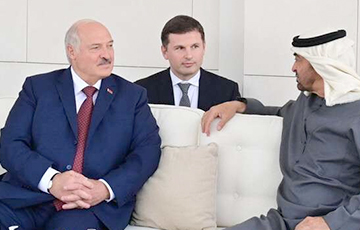 Is the dictator seriously preparing to flee Belarus?
After his visit to Zimbabwe, Lukashenka unexpectedly left again for Abu Dhabi, where he spent five days in late January.
Later, the reason why Aliaksandr Lukashenka changed his plans became known. It turns out that President of the UAE Sheikh Mohammed bin Zayed Al Nahyan agreed to receive him.
The oily face and devout look with which Lukashenka is looking at the Arab sheikh attracts attention. Some experts do not rule out that the Belarusian dictator has flown to the UAE in search of an alternate airfield in case of escape from Belarus.
As Charter97.org wrote, it was reported that Lukashenka had received a signal that his "family's" assets in the UAE were under threat.