Ukrainian Military Shoot Down Russian Su-25 Attack Plane Near Bakhmut
10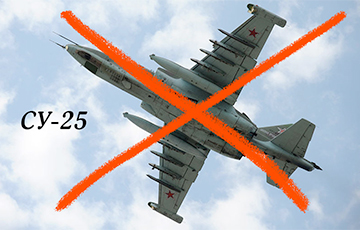 The plane was grounded by a shot from an Igla from a distance of three kilometres.
The Ukrainian National Guard military has destroyed another Russian Su-25 attack aircraft. The enemy aircraft was grounded near Bakhmut.
This is reported by the press service of the National Guard of Ukraine.
The fighters note that the enemy aviation is actively using the armoured subsonic attack aircraft in destroying ground targets and striking Ukrainian positions and settlements.
"On February 2 at 11:55 a.m., the National Guard detected two enemy Su-25 aircraft at a distance of three kilometres in the south-eastern outskirts of Bakhmut, the target was captured by an anti-aircraft gunner of the Igla-1 man-portable air defence system and a launch was made. As a result of the combat work one Su-25 was hit," said the commander of the anti-aircraft missile and artillery battalion of the 3rd operational brigade, call sign Partizan.
The National Guard also notes that the occupants are partially losing combat effectiveness and air superiority in the Bakhmut direction and that the crew has destroyed an Mi-24 helicopter and an Su-25 aircraft in the past week alone.