Occupiers Shoot Each Other Near Bakhmut
7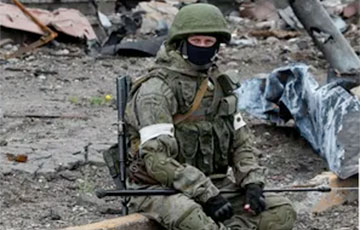 The commanders of the assault groups of the Russian Federation refuse to go on the attack.
Invaders kill each other near Bakhmut, Donetsk region. In particular, the commanders are ordering the liquidation of senior assault groups that refuse to go into battle.
According to the "Look for Your Own" Telegram channel, citing the radio interception of the occupiers, in one of the cases, the occupiers were ordered to kill the invader, who refused to lead his group on the offensive and thus force others to obey the order.
"From the commander: tell the Coyote to shoot Ustinov, take his group and go forward to storm," one occupier told the other via the radio.
In addition, he ordered the radio station to be taken away from the murdered Ustinov and handed over to the one who needed it.
"If he doesn't shoot him there, and Ustinov somehow gets here, he will be dying a long death. So pass it on," added the invader.
Another occupant calmly stated that he "accepted" everything and, obviously, went to voice the order to the perpetrator of this murder.