20 People Detained: Details Of Mass Arrests In Fanipal
5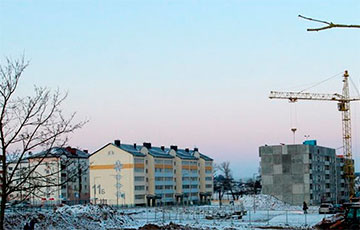 Lukashists even brought a young woman with a baby to the police department.
About 20 people were detained during the January raid in Fanipal, Dziarzhynsk district, Minsk region. This was announced on February 4 by the Viasna human rights center.
In August 2022, the security forces opened a criminal case under Part 1 of Article 342 for active participation in the protests in August 2020 in Fanipol. The number of defendants in this investigation is already reaching dozens, according to Viasna HRC. The first detainee has already been sentenced to two years in prison. A few more people got liberty restriction without being sent to a penal institution.
"From time to time, employees of the GUBOPiK conduct mass arrests in Fanipal. The last such raid took place on January 24 — about 20 people were detained," writes Viasna.
Among the detainees was the wife of political prisoner Ihar Pastukhou Tatsiana, as well as Tatsiana Zalatar, Mikalai and Natallia Hubin, Maksim Sambras, Ladaryja Kuznetsova.
Criminal cases have already been opened against them. In relation to women, measures of restraint not related to deprivation of liberty were chosen, they were released with recognizance not to leave, guarantees, or on bail.
"One young woman was detained with a baby. I must say that we have humane GUBOPiK officers — they didn't leave an infant alone at home, but brought the baby with the mother to the Dziarzhynsk district police department," Fanipal residents told Viasna.
Some of the detainees were immediately taken to the Akrestsina Street TDF, and some were left in the TDF of the Dziarzhynsk District Department of Internal Affairs.
Earlier, human rights activists reported that participants in the August 2020 protests were identified from the video that recorded the rally. More than 600 people got on the record.