Expert: Visit To UAE Had Secret Part Related To Lukashenka's Personal Affairs
23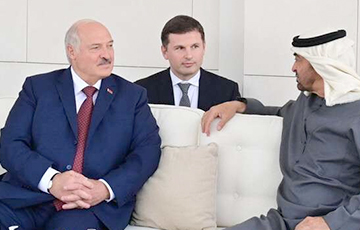 The dictator is still preparing to flee from Belarus.
Lukashenka was absent from Belarus for more than 10 days.
On January 25, the plane with him on board landed in the UAE. After five days of silence, the dictator flew to Zimbabwe.
On February 2, Lukashenka's plane unexpectedly returned not to Minsk, but again to Abu Dhabi. There he met with UAE President Mohammed bin Zayed al-Nahyan. No specific agreements were announced.
Director of the Political Sphere Institute, doctor of political sciences Andrei Kazakevich, in a commentary to udf, noted that the visit to the UAE had a secret part related to Lukashenka's personal affairs.
"The Emirates are quite an important financial partner of Minsk. There is information that many people close to Lukashenka save their money there. And the state itself can use the financial companies of the UAE for its operations," Kazakevich said.
He added:
"But all this, of course, does not explain why Lukashenka was in the Emirates for so long. It can be assumed that the visit to the UAE had a closed part related to Lukashenka's personal affairs."
As the Charter97.org website reported, there was information that Lukashenka had received a signal that the assets of his "family" in the UAE were under threat. The media published a photo of the dictator, in which he, with an ingratiating face, sets out his requests to the President of the UAE. Independent experts suggest that Lukashenka is looking for an "alternate airfield" in case of flight from Belarus.
Belarusian political scientist Dzmitry Balkunets unveiled new details of Lukashenka's sudden visit to the UAE. It turned out that the whole family of the dictator suddenly left Belarus.
"The whole Lukashenka family left Belarus. This happens extremely rarely.
One of the planes took off yesterday from Abu Dhabi to Sochi. It is reported that Dzmitry Lukashenka or one of his relatives could be on board," the political scientist said.