600 Mobilized Russian Soldiers Rebelled in Luhansk Region
10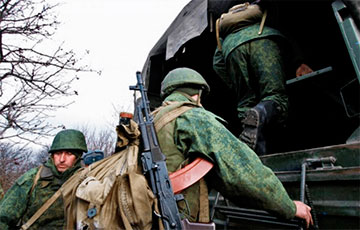 They refused to fight and were returned to Russian territory.
Russian 'mobics' refuse to participate in hostilities. After the riots, some of them returned to the territory of the Russian Federation.
As noted in the morning summary of the General Staff of the Armed Forces of Ukraine, only 600 mobilized people have been returned to Russia from the territory of the Luhansk region so far.
"There are cases of refusals to participate in hostilities by mobilized Russian soldiers. As of February 3, up to 600 people of this category were returned from the Luhansk region to the territory of the Russian Federation," the report reads.
Riots of the Russian 'mobics'
Most of those mobilized Russians understand that their function in Ukraine is to become cannon fodder. Therefore, they organize riots and try to return home with all their might after a few days at the front.
Recently, the 'mobics' from the Novosibirsk region of the Russian Federation asked to return them home due to the difficult situation in the combat zone. The mobilized soldiers said that they were sitting in the trenches for months and just waiting for hits after arriving at the front.
Subsequently, it became known that the Russian "mobics" who were fighting near Svatove were forced to sign a contract. The command starves them, accommodates them in the open air and threatens them with criminal cases.
The media reported that a large number of mobilized troops retreated from their positions at the front on the commander's orders. Now they want to accuse them of desertion. The occupiers wrote a letter to Putin.
Some of the 'mobics' do not withstand the harsh realities of war, so they run home with arms. Eight deserters with machine guns escaped from Svatove to the Russian Federation recently.