GUBOPiK Stages Raid In Lepel
17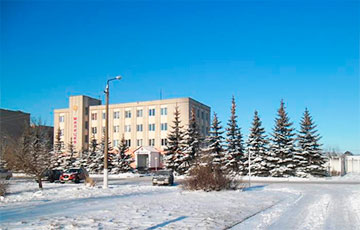 A young disabled man is among those arrested.
The Vitsebskaia Viasna reports that the Vitebsk GUBOPiK department was "working" in Lepel the other day together with OMON officers.
The security services visited the homes of at least six citizens. Some were searched. Some of the people were taken to the local police department for preventive conversations.
But, as the security services write in their channel, not everyone returned home that day. Some of them stayed in the Lepel temporary detention facility. They are charged with administrative cases.
As it became known, a young disabled man is among those captured. The Lepel court fined him 720 Belarusian rubles for allegedly distributing extremist materials. The guy's mother was not allowed to go to court, they said that the court would be the next day, but it took place on the same day.
According to the testimony of the relatives of the fined, the young man did not participate in any actions, did not make posts or put likes for the news from supposedly "extremist channels". He spoke against the war that Russia unleashed in Ukraine only among his friends.