Missile Fired At Ukraine Exploded In Belgorod Region
9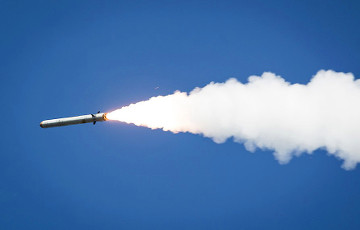 The occupiers launched the S-300 missile unsuccessfully.
A powerful explosion rocked the Belgorod region of the Russian Federation. The sound of the explosion was recorded on several videos. Ukrainian Telegram channels write that it was caused by the unsuccessful launch of the Russian S-300 missile.
Russian Telegram channels wrote that a plane had crashed, while others wrote about an attack on the Belgorod region.
It should be noted that launches of S-300 missiles were recorded in the Russian region. They use the missiles to shell Ukraine. Right after that, an explosion was heard in the Belgorod region, as one of the missiles fell on the territory of the Russian region, but the exact location is not clear.
Earlier, the website Charter97.org wrote that the wreckage of an S-300 missile fell in Moldova.