Recent Pictures Belarusian Ziabrouka Airfield Appeared
2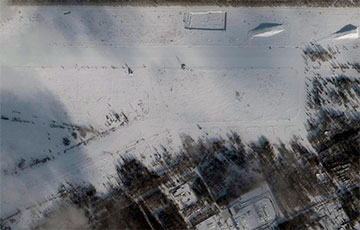 These are satellite pictures.
American company Planet Labs have taken the picture on February 4. It shows a snow-covered old airfield near the village of Ziabrouka. Defense Express, a Ukrainian military resource, published the picture of the airfield.
The location of military equipment has not changed significantly compared to the situation on January 7.
A notable difference is the completion of the sand embankment for the installation of military equipment and the withdrawal of construction equipment from the northeastern part of the airfield.
The airfield in Ziabrouka remains the place of concentration of Russian anti-aircraft missile systems.