Media: ROC Head Spied For KGB In Switzerland In 70s
35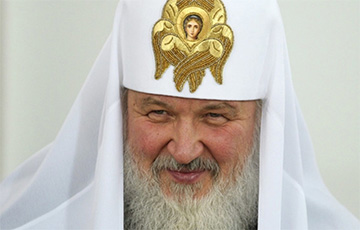 Gundyaev may have been working on the Mikhailov operation.
The head of the Russian Orthodox Church, Kirill (Vladimir Gundyaev), spied for the Soviet Union in Switzerland in the 1970s. This is reported in the Swiss Sunday press.
The French-language Swiss newspaper of Le Matin Dimanche and the German-language newspaper of SonntagsZeitung have published, citing declassified archives, allegations that the Russian religious leader allegedly worked for the KGB and carried out intelligence activities in favour of the Soviet Union in the 1970s.
Kirill was reportedly engaged in espionage while working in Geneva as the Moscow Patriarchate's official representative to the World Council of Churches (WCC). Kirill's mission, whose codename was "Mikhailov", was also to influence the Council, tightly infiltrated by Soviet agents in the 1970s and 1980s.
The Russian Orthodox Church has refused to comment on Kirill's alleged espionage activities in Geneva, and the WCC says for its part that it has "no information" on the matter.