Then One Day Causes Problems For Russia
12
Boryslav Bereza
8.02.2023, 16:08

12,870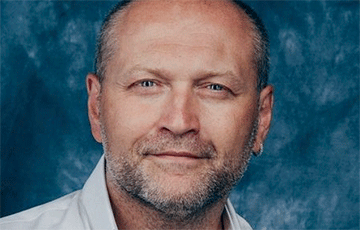 Sanctions will leave Russians without sour cream and lead to a shortage of sausages and lunch meat.
Then one day brings news about the problems for the Russian Federation. They are facing these problems because Russia has attacked Ukraine. After the attack, it turned out that the Russians would be left without sour cream due to the lack of Western ferments. Russia is also facing a shortage of covers for the production of sausages and lunch meat.
This is due to the EU sanctions imposed for Russia's invasion of Ukraine. The cover for meat products was supplied by the seven largest foreign factories that imposed sanctions against the Russian Federation. The Belgian manufacturer ViskoTeepak, the German Walsroder and others among them.
Russia decided to buy it through intermediaries because of their hopeless situation. It turned out to be more expensive, and the delivery is taking longer. Now the delivery time reaches 10 months: the raw materials are brought from China on an advance payment or parallel import. Manufacturers are forced to stock up on this product almost a year in advance. This increased the costs by 25-70%. But there is not enough volume for everyone. Accordingly, the price of sausages has risen.
According to the Russian National Meat-Processors Union, cervelat and raw smoked sausages are 90% are being packed this way. Russian enterprises are not producing such covers.
The information that 2,400 names of medicines have disappeared from Russian pharmacies is perceived as commonplace against this background. And the reason is that the reduction in the supply of imported drugs after the start of the war in Ukraine, as well as problems with domestic production due to the lack of imported components, hit the product offering of Russian pharmacies. They cannot synthesize the necessary components in Russia. There is no equipment and technology.
I really want to draw the attention of the Russians that until February 24, 2022, they did not have these problems.
Everything is clear… You can see all the developments with your own eyes.
Boryslav Bereza, Facebook