Russian Schoolchildren To Be Taught African Languages
18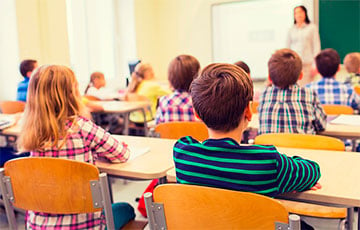 Swahili and Amharic languages will be taught.
Swahili and Amharic languages will be introduced in Russian schools. The announcement was made by Aleksey Maslov, director of the Institute of Asian and African Countries, Moscow State University, at the International Parliamentary Conference of "Russia-Africa," reports TASS.
Maslov said these are additional languages that were not previously taught either in Russia or in the Soviet Union. "We have a new generation of people being trained who are able to understand the mentality and basic development patterns of Africa and understand that Africa is not just a large and united continent. There are different regions with different economic and political traditions," he added.
According to Maslov, the institute is reviving the teaching of a number of languages that had previously almost disappeared. Yoruba, Somali, Zulu and many other languages are also being actively taught.
Amid Russia's breakdown in relations with Western countries over the war in Ukraine, the idea of replacing English in schools with Chinese was proposed in the State Duma in December 2022, The Moscow Times reports.
The proposal was made by Bijsultan Khamzaev, a member of the Duma Committee on Security and Counteraction to Corruption. He believes the Chinese language should be integrated into the school curriculum "in the most compulsory way." The lawmaker added that China and the Arab countries have become more open towards Russia than the Western countries, so the situation in the world calls for changing the language teaching in schools.
Olga Kazakova, head of the Duma's Committee on Education, said that school curricula cannot be changed according to the political needs. She called not to fight English because of the political situation and not to introduce the Chinese language into the school curriculum right away, as it requires preparation of the entire system, including teaching materials, textbooks and so on.